My L3H2 Camper Van
Table of Contents
After 3 years in my Renault Trafic L1H1, I decided to move to a bigger place : A Citroen Jumper L3H2 !!
pic
First thing first, clean up the mess ! I found sand and wood branches inside the holes on the bottom part of the van Oo !
Water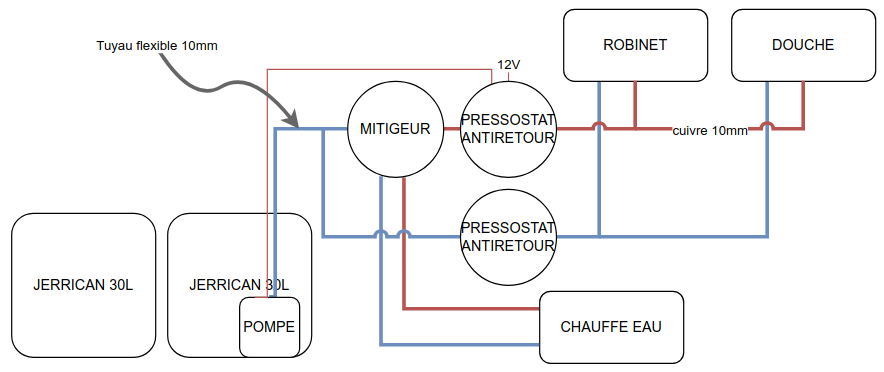 Electricity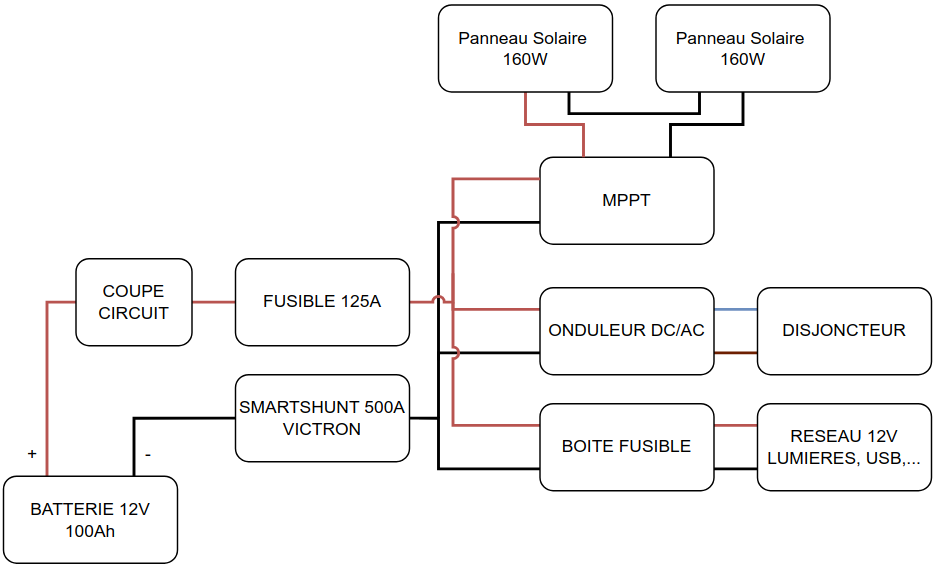 Insulation
For the insulation i used sprayed cork that i made myself.
It is a mixed of :
4.5L Granulated cork (0.5-1mm)
1L PVC Glue (Cleopatre white glue)
166g of Acrylic binder
1.4L of water
I plastered 6 layers of around 4 batch each, i used about 150L of cork.
I did it in February so sometimes after the plastering, the water condensation inside the van was making the mixture drip a bit. But after i installed the ceiling windows, the airflow was better in the van, hence no more dripping and the mixture holds super nicely to the walls.
Bed
Air flow